The Puerto Rico Manufacturers Association transforming into the digital era, launches ehub: a personalized, virtual reality inspired platform. With this new and innovative digital tool, you will access an extensive offering from the PRMA, including webinars, events, educational sessions, forums, and a live streaming of PRMA's main event, the Annual Convention. PRMA members and worldwide visitors will have 24/7 virtual access to the ehub, all year-round.
This multiservice platform which allows attendees to virtually connect all year round and to expand their network, education, and business opportunities, while featuring their products and services. Additionally, with an advanced global technology, ehub will facilitate access to provide collaboration and knowledge sharing, all in the same place. The platform can be accessed from any device whenever and wherever.
Benefits:
Position your company digitally all year-round
Export your services and/or products to potential customers around the world with just one click
Maintain and expand your brand presence throughout the year
Draw attendees to your virtual space
Increase leads and new revenue streams with an interactive 360 branded booth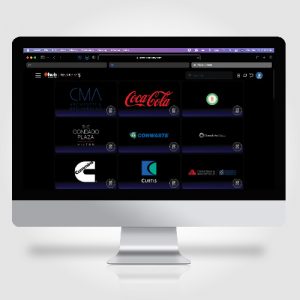 Thumbnail
All PRMA members have their company logo included at the Directory! Customize yours, and you could:
Add your website with an included click through link
Add a PDF explaining about your company
Include a video
Include your contact information
And more!
$500 / yearly
Backpack
Keep it in the backpack! This is a tool that allows all attendees the chance to create and archive important information they decide to store from the ehub. Your company could also include an automatic flyer, video, document or special promotion, that will appear automatically at all users' backpacks!
$100 / per month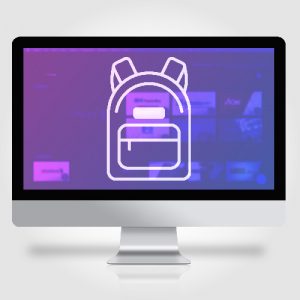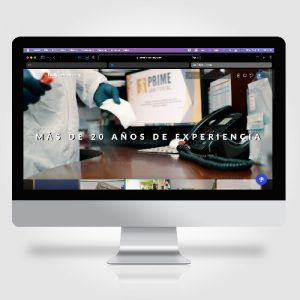 Sponsor Video
Your company could also be part of the revenue-generating sponsorships areas, where you can have auto rotating video headers for commercials. You can change your commercial up to 4 times a year!
$1,500 / per year
Exhibitors
The interactive exhibit area will allow virtual visits, where exhibitors maintain brand presence throughout the year. The exhibitors can increase leads and new revenue streams with an interactive 360 branded booth with a private live chat. This tool may be used by the companies to answer questions and share detailed information to potential customers and business partners. With a touchscreen-friendly experience and a luxury feeling, users will have the impression that they are physically at the exhibitor.
$125 / per month*                              *6 months minimum per sponsorship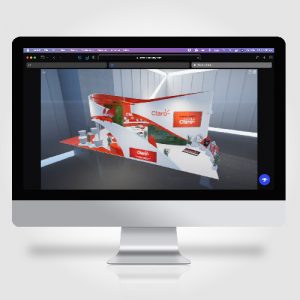 FAQs
What is ehub and how can my company participate?
The ehub is the new PRMA's virtual reality platform, where businesses can have year-round exhibitors, interact with prospects and business partners, and informational hub. If you are interested, please write us an email: info@prma.com.
Do I get to participate free in ehub if I'm a member of PRMA?
Yes! You can create your account for free. If you are a PRMA member, you will have a thumbnail with your logo on our directory.
Can I participate in ehub if I'm not a member of PRMA?
Yes, you can! To puerchase a virtual exhibitor, please write us to info@prma.com.
What are the traffic and engagement metrics of ehub?
As a sponsor, you will have a direct link with the analytics and interactions at your exhibitor/sponsorship.
How can I contact PRMA for more information about ehub?
You can contact us writing us an email infor@prma.com, or you can call us from Monday to Friday, from 8 am to 5 pm at 787-641-4455.