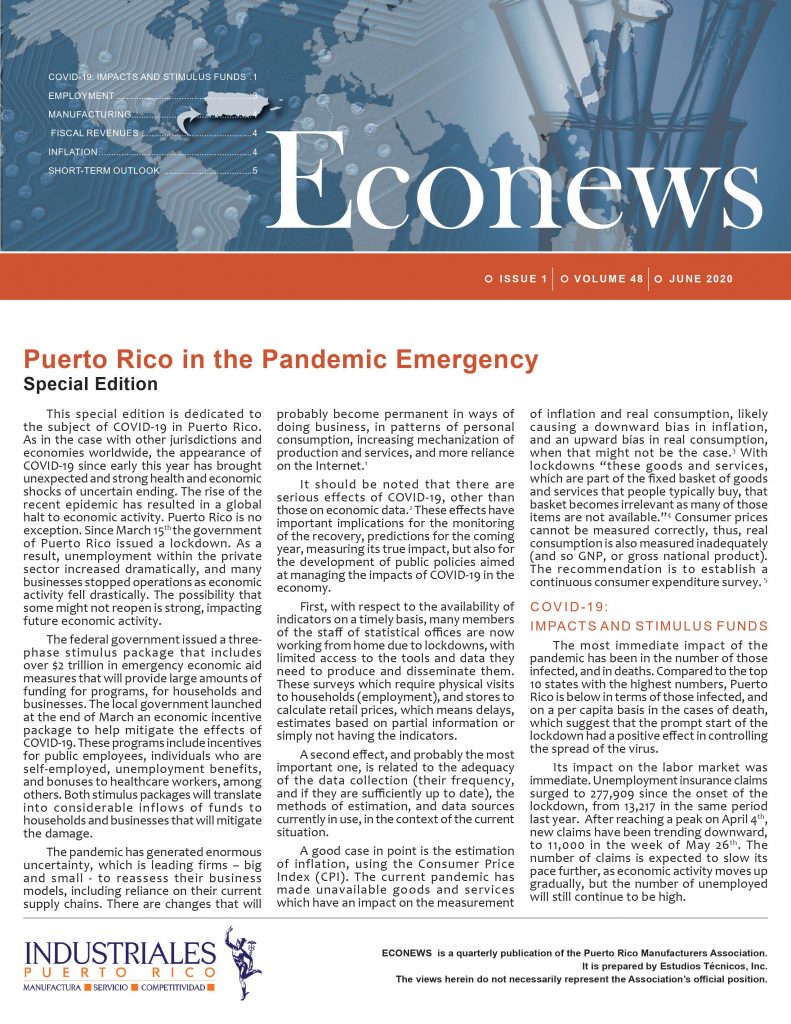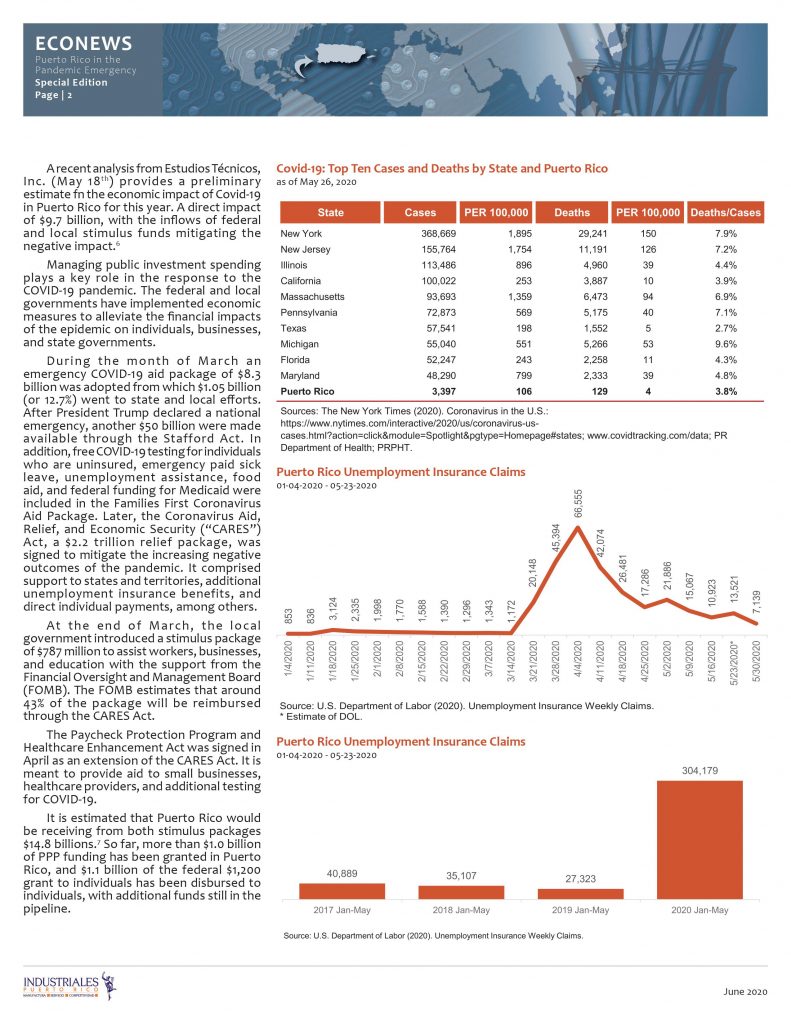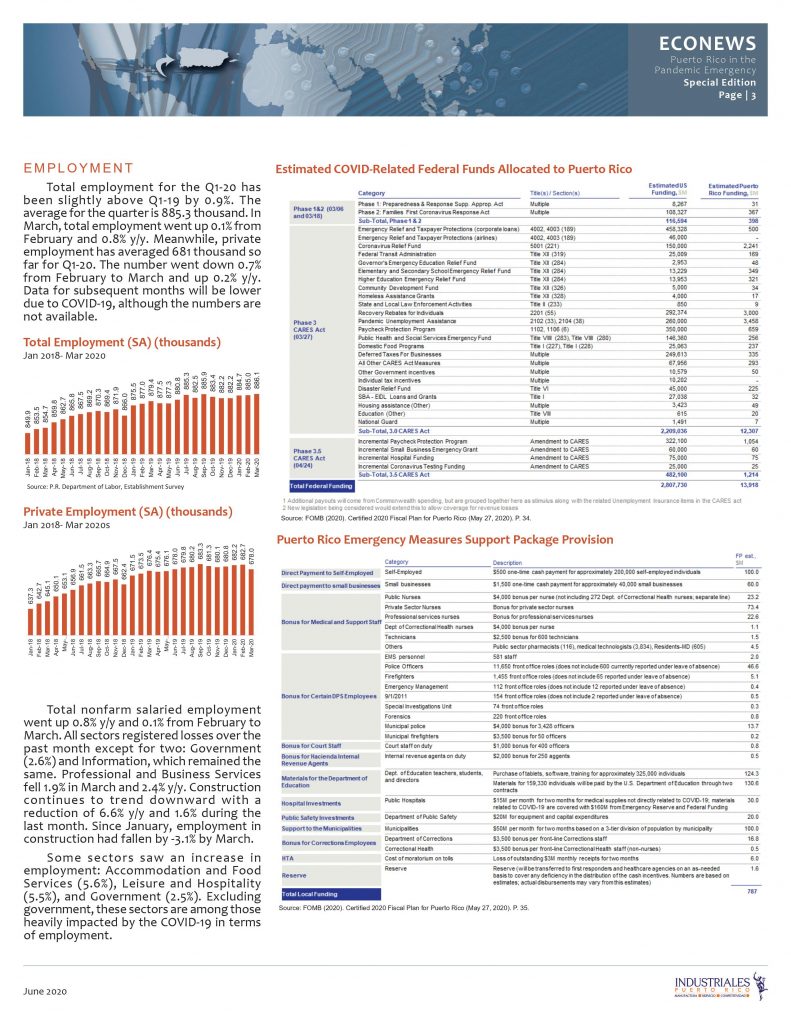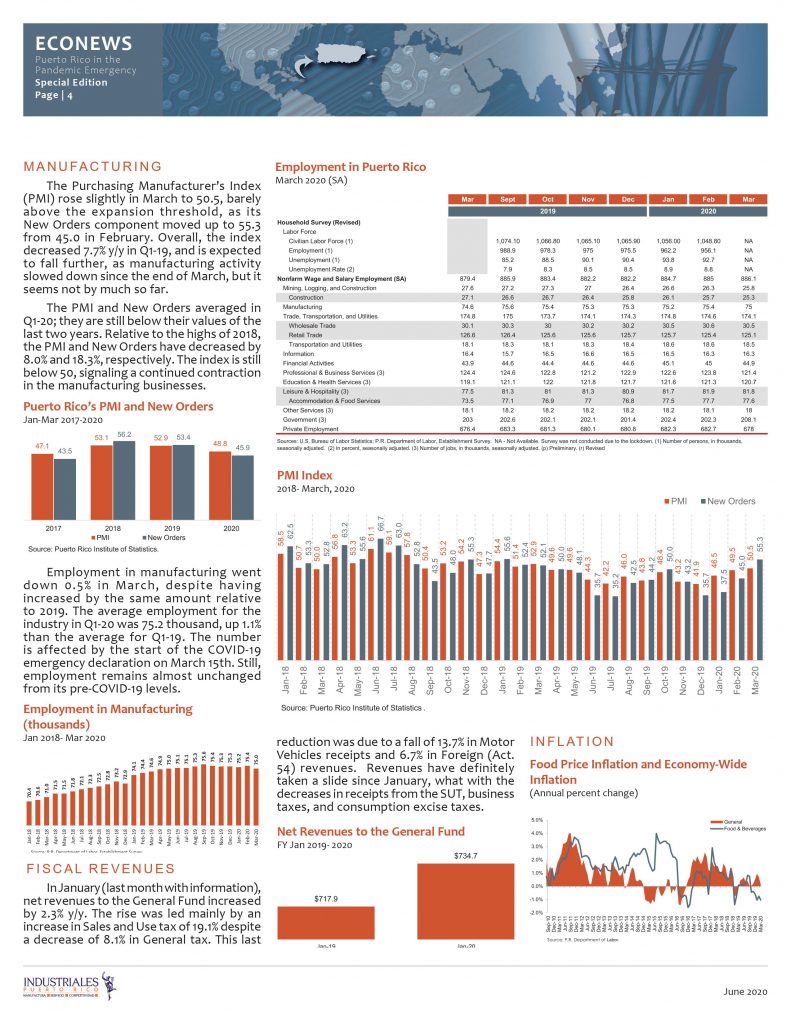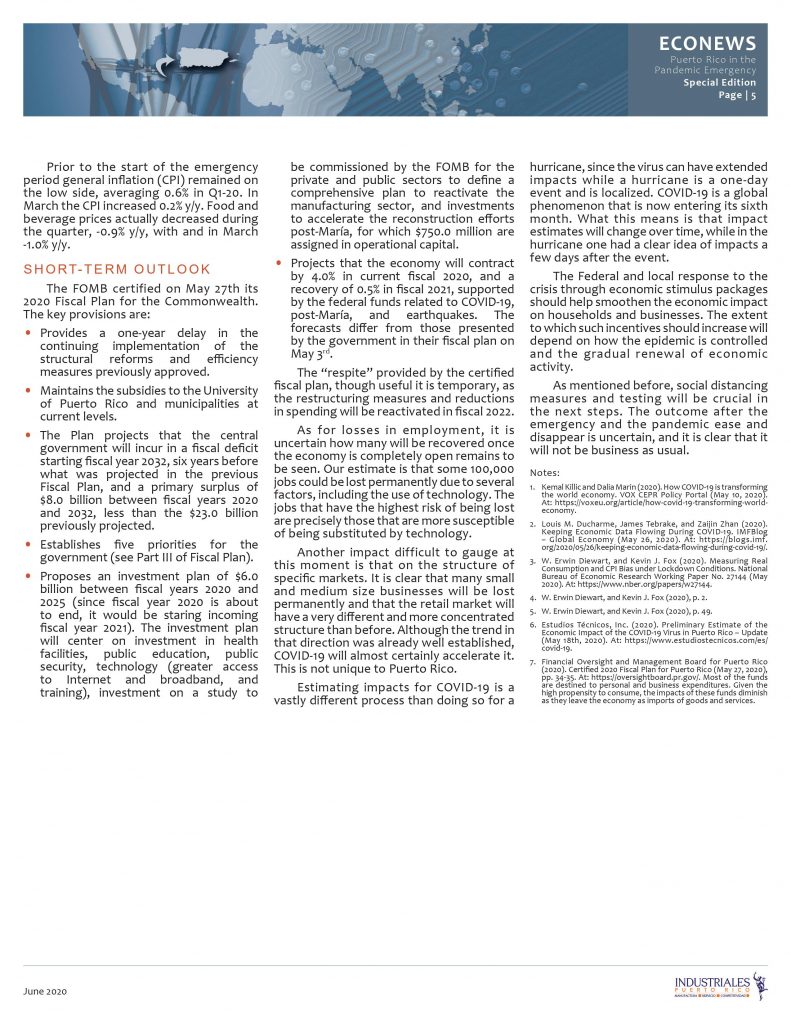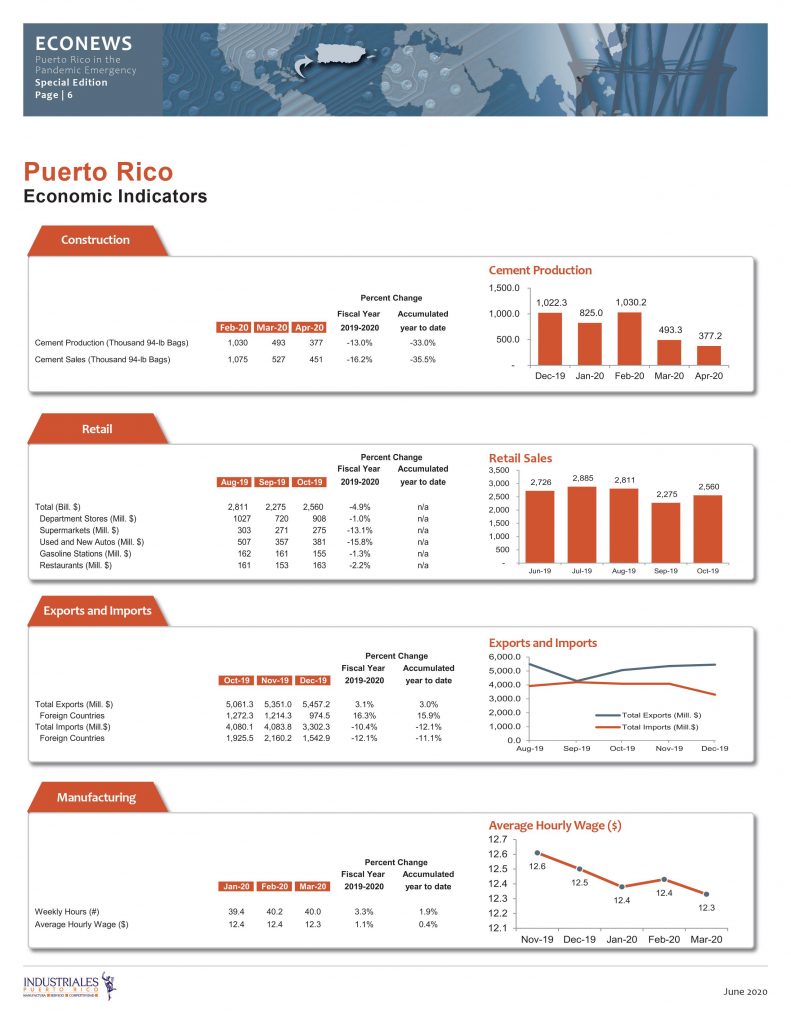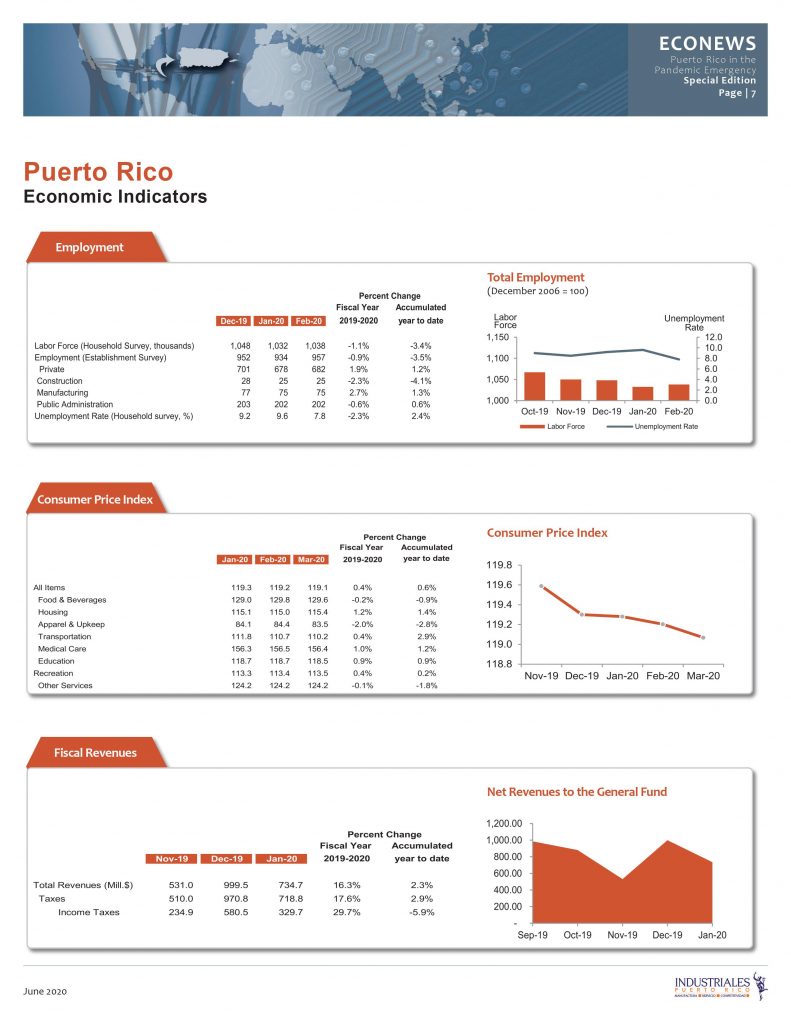 EcoNews is a quarterly publication that describes the economic situation in Puerto Rico. The publication provides a snapshot of the Puerto Rico and United States economies.
Each issue contains the following information:
Overview of the Puerto Rico Economy
Employment statistics
Manufacturing sector
Inflation
Fiscal revenues
Short term outlook
Puerto Rico Economic Indicators
Employment
Consumer price index
Fiscal revenues
Construction
Retail
Exports and imports
Manufacturing
Overview of the United States Economy
Production
Employment
Inflation
Interest
Rates
U.S. outlook
United States Economic Indicators
GDP
Employment
Consumer price index
Interest rates
According to the political and economic situation at any time, the publication presents an elaborate analysis that is supported by factual information from the most credible sources.
Econews is free to PRMA members. You can connect to the PRMA Hub to review all issues.
If you would like to become a member, feel free to fill-out a Membership Application.