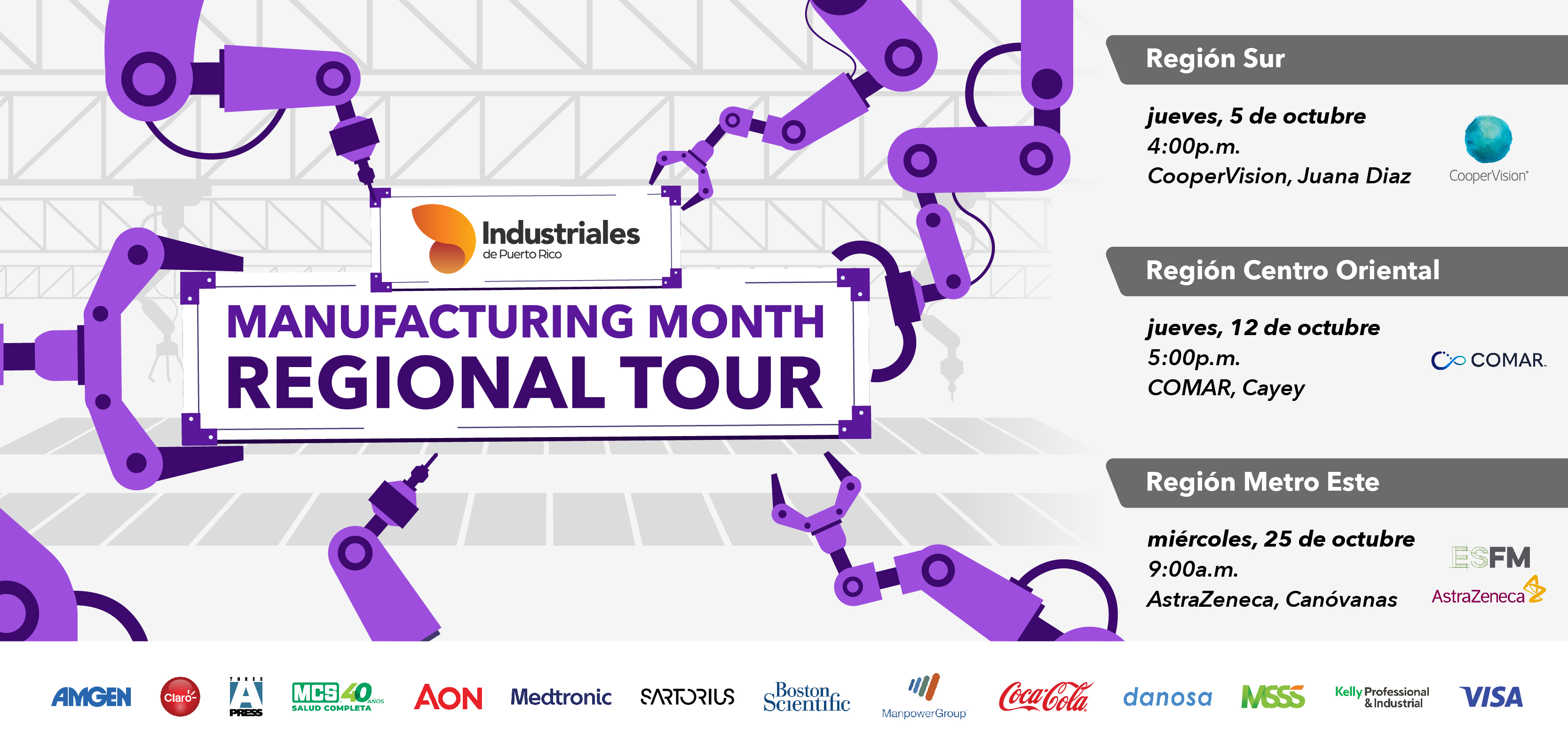 Manufacturing Month Regional Tour
The Puerto Rico Manufacturers Association is a private, voluntary, non-profit organization established in 1928 with the purpose of uniting all Puerto Rico's manufacturers and service industries into a strong and effective body in order to further their mutual interests as they relate to the private and public sectors of the Commonwealth of Puerto Rico.
Your PRMA membership supports our constant work as advocates for industry and ensures that manufacturing and related service industries have a strong voice. Join the Puerto Rico Manufacturers Association today! Check our benefits section where you will find information on what we do.